U.K. has well organized its Tall ships under the roof of STA (Sail Training Association)... and built up a international database ... roughly 450 ships are listed there:
https://www.sailonboard.com/vessels/vessel-a-z/
History ...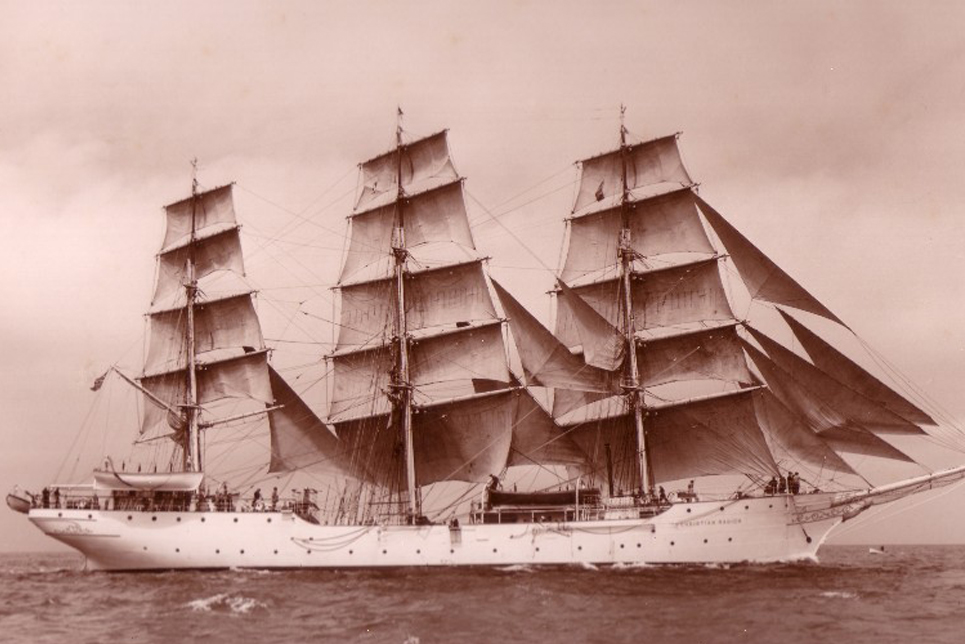 Christian Radich in 1956.


In 1956, the first race of the sail training Tall Ships took place and we're celebrating our diamond anniversary this year.
The race took place from Torbay, UK to Lisbon, Portugal, and it was organised by the

Sail Training International Race Committee

(STRC).
It was supposed to be a celebration of the world's remaining magnificent Class A Tall Ships – everyone thought they were close to retirement. But things didn't quite go as everyone expected… in the best way possible.
The event was so incredibly popular that STRC decided to make it biennial. They wanted to encourage friendly rivalry amongst seafaring young people, while giving them the opportunity to develop themselves through sail training.
During these early days, the UK's Duke of Edinburgh became a Patron. As a result, a new association was born: the

Sail Training Association

(STA). STA organised a number of successful races – with as many as six square-riggers and up to 27 smaller vessels entering.
The modern Sail Training International (STI) was formed in early 2002, and we were granted charitable status the following year. The original team was made up from the directors and members of the International Committee of the International Sail Training Association (ISTA).
Previously, the original STRC had become ISTA – it had continued to organise the Tall Ships Races in Europe since its beginnings in 1956. In late 2002, we acquired ISTA's assets, including its fantastic people and exciting host port contracts.
Source:
https://www.sailonboard.com/about-us/all-about-us/